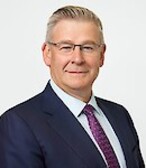 Ron F. Hochstein (6,7,10)
Chair of the Board
Mr. Hochstein has served as a director of Denison since April 2000. Mr. Hochstein is currently the President and Chief Executive Officer of Lundin Gold Inc. Mr. Hochstein previously served in various positions at Denison, including Executive Chairman, President and Chief Executive Officer. Mr. Hochstein joined Denison in October 1999, prior to the merger between International Uranium Corporation and Denison Mines Inc., as Vice President, Corporate Development and later served as Vice President and Chief Operating Officer and as President and Chief Executive Officer. Prior to joining Denison, Mr. Hochstein was a Project Manager with Simons Mining Group and was with Noranda Minerals as a metallurgical engineer. Mr. Hochstein is a Professional Engineer and holds an MBA from the University of British Columbia and a B.Sc. from the University of Alberta. Mr. Hochstein currently sits on the Board of Lundin Gold (TSX, Nasdaq Stockholm) and Filo Mining Corp. (TSX, Nasdaq First North).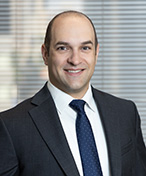 David Cates
President and Chief Executive Officer
Mr. Cates is a Chartered Professional Accountant (CPA, CA) and holds Master of Accounting (MAcc) and Honours Bachelor of Arts (BA) degrees from the University of Waterloo. Mr. Cates has extensive expertise in the Canadian and international uranium mining industry from over a decade of senior management and financial experience in various roles with Denison. Mr. Cates was appointed President & CEO of Denison in 2015, having previously served as the company's Vice President, Finance & Tax and Chief Financial Officer. Prior to joining Denison in 2008, Mr. Cates held positions at Kinross Gold Corp. and PwC LLP. Mr. Cates also serves as a Director of Denison, and is a Director of each of the Canadian Nuclear Association, SkyHarbour Resources Ltd. (TSX-V: SYH) and GoviEx Uranium Inc. (TSX-V: GXU). Both Skyharbour and GoviEx are engaged in uranium exploration and/or development.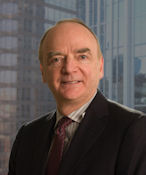 Brian D. Edgar (2,3)
Lead Director
Mr. Edgar has served as a director of the Company since March 2005. Brian Edgar is the Chairman of Silver Bull Resources Inc., a mineral exploration company listed on the TSX and the OTCMKTS. Mr. Edgar holds a Bachelor of Arts degree and a Law degree, both from the University of British Columbia. Mr. Edgar practiced Corporate and Securities law in Vancouver, BC Canada for 16 years before retiring from the law in October 1992. Since that date, Mr. Edgar has served on the board of numerous private and public mining and oil & gas companies. Mr. Edgar currently sits on the board of directors of Silver Bull (TSX).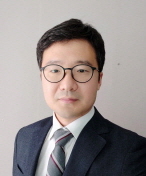 Byeong Min An
Mr. An is General Manager of the Nuclear Fuel Supply Section of Korea Hydro & Nuclear Power Co., Ltd. ("KHNP") in Korea. Mr. An has substantial professional expertise developed through working in the nuclear industry and has held various positions at KHNP, including his last position as the Senior Manager of the Nuclear Fuel Supply Section (2016 to 2022). Mr. An has a Bachelor's degree in Nuclear Engineering from Seoul National University.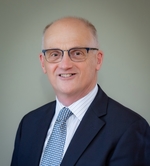 David Neuburger (2,8,9)
David Neuburger is a corporate director and consultant, with more than 30 years' experience in executive leadership, operations management, corporate strategic planning, projects and mine engineering for companies involved in uranium, gold, nickel and copper/zinc mining. From October 2013 to February 2018, Mr. Neuburger was Vice President, General Manager, Kupol Operations for Kinross Gold Corporation; prior to that, he held the positions of Vice President, International Mining (April 2010 to March 2013) and Vice President, Mining Division (December 2004 to March 2010) for Cameco Corporation. Mr. Neuburger has also volunteered as President and other executive committee roles with the Saskatchewan Mining Association. Mr. Neuburger is a Professional Engineer registered in Saskatchewan, and holds a Bachelor of Science degree in Biology and a Bachelor of Engineering degree in Mining from McGill University.
Laurie Sterritt (4,8)
Laurie Sterritt is a Managing Director at Leaders International, an executive search firm in Canada. In 2018 and 2019, Ms. Sterritt hosted and produced the first-of-its-kind Indigenous Women's Leadership Summit (IWLS), with a mandate to inspire and uplift Indigenous women throughout their personal and professional journeys. Prior to that, she developed and implemented the Indigenous Employment and Business Development strategy for BC Hydro and led the start-up and growth of the Aboriginal Mentoring and Training Association (AMTA) and its subsidiary social enterprise, First Resources Impact Ventures (FRIV).
Ms. Sterritt is a member of the Kispiox Band of the Gitxsan Nation and has been recognized for her commitment to creating respectful and inclusive workplaces and, most notably, was a nominee for the 2013 YWCA Women of Distinction Awards. She formerly held Board roles with the Canadian Centre for Arts and Technology (CANCAT), the Real Estate Council of BC, the Industry Training Authority of BC and the British Columbia Institute of Technology. Ms. Sterritt holds a Bachelor of Commerce from the University of British Columbia and a Certificate in Professional Fund Raising from the University of Indiana.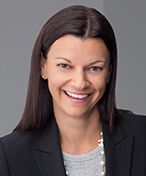 Jennifer Traub (4,6)
Jennifer Traub is a partner in the Securities Group at Cassels Brock & Blackwell LLP and serves as Co-Chair of the firm's Mining Group. Ms. Traub represents both issuers and investment dealers in connection with public and private securities offerings, mergers and acquisitions and other financing transactions. She has particular expertise and experience in the resource sector and has played an integral role in managing some of the largest and most complex corporate finance and M&A deals in the mining industry in Canada. In addition to transactional work, Ms. Traub regularly advises public companies regarding general corporate and securities law matters, including continuous disclosure, corporate governance and Canadian stock exchange issues. Ms. Traub has completed the Osgoode Certificate in Mining Law and holds a Bachelor of Laws degree from Osgoode Hall Law School. She is a member of the Law Societies of BC and Ontario.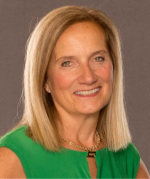 Patricia M. Volker (1,5)
Ms. Volker is a corporate director, whose experience is highlighted by over 17 years of service at the Chartered Professional Accountants of Ontario, the self-regulating body for Ontario's Chartered Professional Accountants, including the roles of Director of Standards Enforcement and then Director, Public Accounting, which she held until her retirement on December 31, 2015. Ms. Volker served in various capacities in the accounting profession during her 30+ year career and brings a wealth of advisory, public accounting, banking and regulatory expertise to the Denison Board. Ms. Volker is a CPA, CA and CMA and holds a B.Sc. from the University of Toronto. Ms. Volker also sits on the board of The Empire Life Insurance Company (TSX: EML-A) and is on the board and chairs the Audit committee of Labrador Iron Ore Royalty Corporation (TSX: LIF) as well as serves on the boards of other private company and organization boards, including the volunteer board of directors of Ornge (on which she chairs the Finance and Audit committee and is a member of the Nominating and Governance committee). Ms. Volker is a CPA, CA and CMA and holds a B.Sc. from the University of Toronto.