David D. Cates
President and Chief Executive Officer
Mr. Cates is a Chartered Professional Accountant (CPA, CA) and holds Master of Accounting (MAcc) and Honours Bachelor of Arts (BA) degrees from the University of Waterloo. Prior to his appointment as President and Chief Executive Officer, Mr. Cates served as Denison's Vice President Finance, Tax and Chief Financial Officer. As Chief Financial Officer, Mr. Cates played a key role in the Company's mergers and acquisitions activities - leading the acquisition of Rockgate Capital Corp. and International Enexco Ltd. Mr. Cates joined Denison in 2008 and held the position of Director, Taxation prior to his appointment as Chief Financial Officer. Prior to joining the Company, Mr. Cates held positions at Kinross Gold Corp. and PwC LLP with a focus on the resource industry.
Mac McDonald
Vice President Finance & Chief Financial Officer
Mr. McDonald is a Chartered Professional Accountant with more than 15 years progressive experience in the extractive industries. Before joining Denison, Mr. McDonald was Director of Financial Reporting at IAMGOLD Corporation and prior to that was working at PwC Canada providing audit, tax and other financial advisory services, specializing in global companies in the extractive industry. He has extensive knowledge in the areas of financial reporting in accordance with IFRS, risk and quality management, SOX and internal controls, as well as experience in public and private debt and equity offerings in Canada and the United States.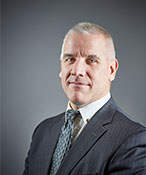 Peter Longo
Vice President, Project Development
Mr. Longo is a mining engineer and began his career in Sudbury, Ontario at Inco where, as Project and Mine Engineer and Mine Foreman, he was involved in all facets of mine development and operations. Mr. Longo moved to Saskatoon, Saskatchewan in 2007 to work with AREVA where he led the mining business unit in the completion of project management and feasibility studies for new mining projects. He was briefly seconded to the Cigar Lake project and was the project manager for the Shea Creek and McClean Underground projects. Most recently Mr. Longo was Vice President Operations for Claude Resources where he led operations and capital projects for two separate mine sites, including one remote fly in/out site. During his time Mr. Longo led the operations to two successive years of record performance in terms of safety, environment and production while significantly reducing capital, operating costs and turnover rates.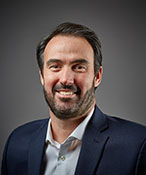 Dale Verran
Vice President, Exploration
Previously Mr. Verran served as Denison's Technical Director, Exploration. Mr. Verran is a geologist with 18 years of international mineral exploration experience. He began his career with Gold Fields and subsequently joined the Mineral Services Group where he served in a variety of mineral exploration roles including Technical Director for Remote Exploration Services. Mr. Verran is based in Denison's Saskatoon office and holds a Bachelor of Science in Geology from the University of Cape Town, and a Master of Science in Exploration Geology from Rhodes University.
Tim Gabruch
Vice President Commercial
Mr. Gabruch has extensive commercial experience in the uranium mining and nuclear energy industries, including more than 20 years working with Cameco Corporation in a variety of marketing and corporate development roles. Most recently he served as vice-president, marketing, where he led a diverse corporate marketing team tasked with delivering more than 30 million pounds of uranium annually, and contributed to the overall management of the company as a member of its executive management committee. Through his career, Tim has worked directly with nuclear utilities globally and has also led a variety of business development projects and investment opportunities internationally, including the acquisition of Cameco's former nuclear fuel trading subsidiary, NUKEM GmbH. Tim holds bachelor degrees in arts (political studies) and commerce as well as a master of business administration, all from the University of Saskatchewan. He has completed executive education programs at INSEAD and Northwestern University.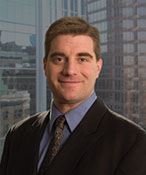 Michael J. Schoonderwoerd
Vice President Controller
Mr. Schoonderwoerd was appointed Vice President Controller of the Company on January 1, 2013. Mr. Schoonderwoerd joined Denison as Corporate Controller in August 2004. Prior to that date, Mr. Schoonderwoerd was a Finance Manager at Nortel Networks from 1996 to 2004 in various capacities ranging from corporate consolidations and external reporting, business unit finance support and manufacturing divestiture activities. Mr. Schoonderwoerd received his Chartered Accountant designation in 1996 and he received his Honours Bachelor of Business Administration from Wilfrid Laurier University in 1992.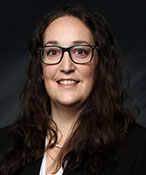 Amanda Willett
Corporate Counsel and Corporate Secretary
Ms. Willett joined Denison as Corporate Counsel and Corporate Secretary in 2016. Prior to joining Denison, Ms. Willett was a securities law associate at Blake, Cassels & Graydon LLP in Vancouver since 2011 and prior to that was a corporate and securities law associate with Stikeman Elliott LLP in Toronto from 2008. Her practice focused on advising public and private companies on matters including mergers and acquisitions, joint ventures, securities offerings, securities law and stock exchange compliance matters, and general corporate matters. She has been involved in a broad range of transactional and corporate governance work for companies listed on the TSX and the TSX Venture Exchange, with an emphasis on advising companies in the mining industry. Ms. Willett graduated from York University in 2007 with an LL.B. from Osgoode Hall Law School and an MBA degree from the Schulich School of Business. She is a member of both the Ontario and British Columbia Bars.