David D. Cates
President and Chief Executive Officer
Mr. Cates is a Chartered Professional Accountant (CPA, CA) and holds Master of Accounting (MAcc) and Honours Bachelor of Arts (BA) degrees from the University of Waterloo. Mr. Cates has extensive expertise in the Canadian and international uranium mining industry from over a decade of senior management and financial experience in various roles with Denison. Mr. Cates was appointed President & CEO of Denison in 2015, having previously served as the company's Vice President, Finance & Tax and Chief Financial Officer. Prior to joining Denison in 2008, Mr. Cates held positions at Kinross Gold Corp. and PwC LLP. Mr. Cates also serves as a Director of Denison, and is a Director of each of the Canadian Nuclear Association, SkyHarbour Resources Ltd. (TSX-V: SYH) and GoviEx Uranium Inc. (TSX-V: GXU). Both Skyharbour and GoviEx are engaged in uranium exploration and/or development.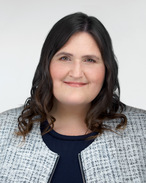 Elizabeth Sidle
Vice President Finance & Interim Chief Financial Officer
Ms. Sidle joined Denison in 2016, and became its Vice President Finance in September 2021. Prior to joining Denison, she held various roles at Ernst & Young LLP, including serving in the firm's National Accounting and Assurance Group, where she was tasked with advising on complex financial accounting issues and transactions. Ms. Sidle has extensive experience in financial reporting under IFRS and has acquired substantial experience within the resource sector during her time with Denison and her exposure to multiple large Canadian mining companies while practicing in public accounting. Ms. Sidle is a CPA, CA and holds a Bachelor of Science from Queen's University and a Diploma in Accounting at Wilfred Laurier University.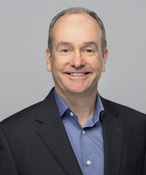 Kevin Himbeault
Vice President Operations & Regulatory Affairs
Mr. Himbeault has significant operational and regulatory experience, with over 25 years of diverse involvement in the mining industry through consulting and operations management. In previous roles, Mr. Himbeault has been responsible for substantial improvements in mining and processing facilities, to ensure sustainability of operations, and has successfully facilitated environmental assessments in both the uranium and diamond mining sectors. During his 18-year career with Cameco Corporation, Mr. Himbeault led the Key Lake Operation through multiple relicensing processes and spearheaded the development and approval of the environmental assessment for the Key Lake Extension Project. With over 14 years of direct experience at the Key Lake Operation, his responsibilities have included senior management leadership for plant operations (including uranium processing, site infrastructure services, maintenance, and recent automation initiatives), as well as oversight of the development of safety, health, quality, and radiation protection programs. Mr. Himbeault most recently held the position of Operations Manager at the Key Lake mill and holds a Master of Science (MSc) degree in Toxicology from the University of Saskatchewan.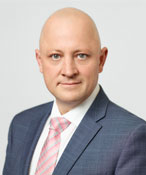 Mac McDonald (Temporary Leave of Absence)
Executive Vice President & Chief Financial Officer
Mr. McDonald is a Chartered Professional Accountant with more than 15 years progressive experience in the extractive industries. Before joining Denison, Mr. McDonald was Director of Financial Reporting at IAMGOLD Corporation and prior to that was working at PwC Canada providing audit, tax and other financial advisory services, specializing in global companies in the extractive industry. He has extensive knowledge in the areas of financial reporting in accordance with IFRS, risk and quality management, SOX and internal controls, as well as experience in public and private debt and equity offerings in Canada and the United States.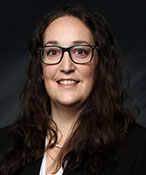 Amanda Willett
Vice President Legal and Corporate Secretary
Ms. Willett joined Denison as Corporate Counsel and Corporate Secretary in 2016. Prior to joining Denison, Ms. Willett was a securities law associate at Blake, Cassels & Graydon LLP in Vancouver since 2011 and prior to that was a corporate and securities law associate with Stikeman Elliott LLP in Toronto from 2008. Her practice focused on advising public and private companies on matters including mergers and acquisitions, joint ventures, securities offerings, securities law and stock exchange compliance matters, and general corporate matters. She has been involved in a broad range of transactional and corporate governance work for companies listed on the TSX and the TSX Venture Exchange, with an emphasis on advising companies in the mining industry. Ms. Willett graduated from York University in 2007 with an LL.B. from Osgoode Hall Law School and an MBA degree from the Schulich School of Business. She is a member of both the Ontario and British Columbia Bars.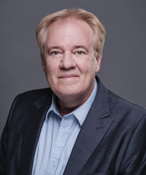 David Bronkhorst
Technical Advisor
Mr. Bronkhorst is a seasoned mining executive with over 35 years of experience in base metals, gold, and uranium mining. Mr. Bronkhorst served as Denison's Vice President Operations from 2019 until his retirement in 2022. Prior to that, he held the position of Vice President, Mining, Projects and Technology at Cameco Corporation, which involved responsibilities for conventional mining operations in the Athabasca Basin region in northern Saskatchewan and In-Situ Recovery (ISR) mining operations in the USA. During his 16-year career with Cameco, David also served as the General Manager at the Rabbit Lake Operation and the General Manager of the McArthur River Operation. Through his experience at Denison and with Cameco's various mining operations, David has acquired unique senior level expertise with both conventional and highly specialized uranium extraction techniques. David is a graduate of the Mining Engineering program (1981) at Queen's University (Kingston ON, Canada) and is a member of the Association of Professional Engineers in Saskatchewan (APEGS). He has served as a director for the Saskatchewan Mining Association (SMA) and continues to support the International Atomic Energy Agency (IAEA) as an expert in uranium extraction methods.